10:00 AM Pacific
11:00 AM Pacific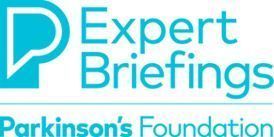 ​
​
Part of the Parkinson's Foundation Expert Briefings Web Seminar Series
Symptom Management: Is it PD, Medication or Aging?
Includes Complimentary CEs
In this presentation I will review how normal aging affects cognitive performance and the best-evidence practices to support cognition. I will discuss how PD affects cognition as the disease progresses, including the evidence-based treatments for cognitive impairment and dementia in PD. I will discuss how medications can adversely affect cognition in PD and which ones to avoid.
Participant of this webinar will be able to:
Describe normal, age-related, cognitive changes and strategies to stay well
Discuss the medications that may cause cognitive impairment in PD
Review how PD may affect cognition as it progresses over time
Presenter:
Gregory Pontone, M.D., M.H.S. is an Associate Professor and Director of the Parkinson's disease Neuropsychiatry Clinic in the Departments of Psychiatry and Neurology at Johns Hopkins University School of Medicine in Baltimore, Maryland. After completing a medicine internship and residency training in psychiatry at Johns Hopkins, Dr. Pontone completed a two-year fellowship in geriatric psychiatry and movement disorders focusing on Parkinson's disease through the Clinical Research Program of the Morris K. Udall Parkinson's Disease Research Center at Johns Hopkins.