Start time
10:00 AM Pacific
End time
11:00 AM Pacific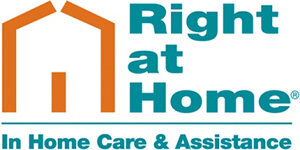 Sponsored by Right at Home
Includes complimentary CEs
To request speech-to-text captioning during this event, please contact us.
Polypharmacy has many definitions. One all-encompassing definition for our purposes is the simultaneous use in one patient of multiple medications and/or supplements to treat one or more medical conditions. Polypharmacy medication related problems (MRPs) significantly increase healthcare costs and the risk of poor medical outcomes.
Polypharmacy is a common medication management challenge in the older adult population. This geriatric population, usually considered to be ages 65 and older, has more chronic and acute medical conditions, which means more medications taken to treat them. This in turn allows for more adverse drug reactions (ADRs), drug interactions (DIs) and other MRPs to occur. Older adult patients often have declining renal and liver function, making it more difficult to metabolize medications, may have declining cognition and are less able to ambulate in a normal fashion, increasing the risk of falls. As the older adult population grows, so will medication-related problems within this cohort, giving rise to an increased need for specialists who can help to manage polypharmacy.
In this timely and practical webinar for the multidisciplinary care team, Dr. Michael J. Schuh, PharmD, MBA, FAPhA, will provide an overview of polypharmacy, including its risk factors and an examination of associated poor medical outcomes. Additionally, Dr. Schuh will provide strategies for the care team to mitigate MRPs, ADRs and DIs and examine case studies to help act upon these lessons learned.
Participants in this webinar will be able to:
Describe the clinical and healthcare cost impacts of polypharmacy;
Discuss the risks involved with polypharmacy; and,
Implement effective strategies to minimize medication-related problems associated with polypharmacy.
Presenter:
| | |
| --- | --- |
| | Michael J. Schuh, PharmD, MBA, FAPhA ,is a clinical pharmacist and assistant professor of Pharmacy, Family Medicine and Palliative Medicine at Mayo Clinic Florida and member of the Florida Society of Health-System Pharmacists Board of Directors. Dr. Schuh is also a past clinical assistant professor and course coordinator at the University of Florida (UF) in its MTM Master of Science program and holds clinical appointments at UF and other leading universities.  |