Start time
10:00 AM Pacific
End time
11:00 AM Pacific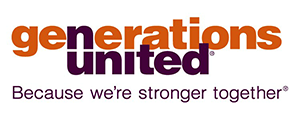 Sponsored by Generations United
Includes complimentary CEs
To request speech-to-text captioning during this event, please contact us.
Interest in intergenerational programming has been increasing in recent years, fueled by a dawning recognition that communities and our country have a growing resource in people who are living longer and healthier lives. Meanwhile, the COVID-19 pandemic has highlighted the devastation of social isolation for older adults and younger people alike. A growing body of research and innovations in the field reflect the ways in which intergenerational programs are meeting critical community needs, from social isolation to social justice, while building empathy and connectedness across generations. 
In this webinar, Generations United and colleagues from NYU Silver School of Social Work will share the latest research and resources from the field, innovative models and practical tips for creating or expanding high-quality intergenerational programs.
Participants of this webinar will be able to:
Understand the benefits of intergenerational programs for individuals and communities;
Identify model program elements and best practices for creating high quality intergenerational programs and spaces; and,
Describe the tools and resources available to support the development of high-quality intergenerational programs and spaces.
Presenters:
| | |
| --- | --- |
|   | Donna Butts has served since 1997 as the executive director of Generations United. Previously she held leadership positions at the YWCA, National 4-H Council and Covenant House. Butts has been recognized by The Nonprofit Times as one of the Top 50 most powerful and influential nonprofit executives in the United States and one of the 2015 Top 50 Influencers in Aging by Next Avenue. |
|   | Ernest Gonzales, PhD, is an associate professor and MSW program director at New York University's Silver School of Social Work. His research advances our understanding of the relationships between healthy aging, social determinants of health, productive activities and intergenerational contexts. |
|   | Rachel Kruchten is an MSW/MPH candidate at New York University and a program manager of the Intergenerational Housing Program, which pairs graduate students with older adults who have available housing.  |
| | Cliff Whetung, MSW, is a third-year doctoral candidate at NYU's Silver School of Social Work. His research focuses on Alzheimer's Disease and related dementias among indigenous older adults in Canada and the United States.  |