10:00 AM Pacific
11:00 AM Pacific
Presented by ASA's Network on Environments, Services and Technologies (NEST)
ASA Members: Register now for FREE
Not a Member? Join ASA or Register for this event for $49
Includes complimentary CEUs
Co-design is an emerging concept in participatory processes where planners, architects or designers work with citizen groups to ensure community plans and designs incorporate the cultural, physical and sensory needs of its citizens. Creating communities for all ages and abilities is founded on a collaborative planning process. Developing and implementing successful age-friendly policies also relies on governmental agencies knowing and valuing the needs of the citizens they serve. Typical public participation processes do not always allow for inclusive participation, illustrating the dichotomy between public hearing and public listening. A co-design philosophy supports all-encompassing participation.
This web seminar presents two case studies illustrating the co-design process in our age-friendly planning work. The first case, using a rural retirement destination, examines how collaborative thinking about the aging population can lead to multigenerational solutions. The second case, using an international community planning experience with intergenerational teams to co-design and build strong foundations for healthy living across the life course, adds a dimension of "how to" knowledge. Participants will come to know how co-design methods serve as catalysts for creating more age friendly communities.
Participants in this web seminar will be able to:
Identify how public participation typically occurs;
Understand how co-design works as a mechanism to enable and enhance government responsiveness and how to partner with government stakeholders;
Discover five basic components of a participation worksheet based on APA's Aging in Community Policy Guide to explore issues of how zoning, housing and transportation relate to age-related needs (across the lifespan);
Compare how to examine three issues/recommendations with a group working toward seeing areas of difference as a resource and a group working toward a shared vision and areas of shared understanding;
Describe how focusing on strengths and intergenerational collaboration can spur community action; and,
Describe the Environmental Docility Hypothesis: the rationale for considering physical and sensory needs.
Presenters: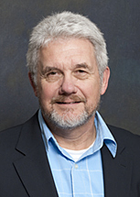 Philip B. Stafford is recently retired director of the Center on Aging and Community at the Institute on Disability and Community, at Indiana University in Bloomington. Stafford has for three decades been active in community development for age- and ability-friendly communities, and chairs the ASA NEST Council. He wrote Elderburbia: Aging with a Sense of Place in America (Santa Barbara: Praeger Press, 2009), and is editing The Global Age-friendly Community Movement: A Critical Perspective for Berghahn Press.
Esther Greenhouse, M.S., CAPS, is an environmental gerontologist and designer. She advises manufacturers, municipalities and senior housing organizations on creating built environments that enable all ages and abilities to thrive.

Emi Kiyota founded the nonprofit Ibasho to foster places of belonging and purpose for older adults. She is a Loeb Fellow at the Harvard Graduate School of Design.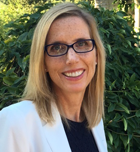 Laura Keyes, an ACIP certified planner, is a doctoral candidate in the Department of Public Administration at the University of North Texas.

Kristin Bodiford is a health advisor for HelpAge USA, working to build awareness of global aging issues; advocate for the empowerment of older adults; secure funding; and build partnerships and collaboration to support the work of the HelpAge International global network.