10:00 AM Pacific
11:00 AM Pacific
Webinars are free and open to the public. You do not need to be an ASA member to attend.
Includes one complimentary Continuing Education (CE) credit. CE Application Guide
To request speech-to-text captioning during this event, please contact us.
Mental health problems are not a normal part of the aging process, yet more than 20% of adults ages 55 and older have a mental health concern that could lead to further health disparities and diminished quality of life, according to the Centers for Disease Control and Prevention.
This session introduces definitions, prevalence, risk factors, and the social, physical and mental health impacts of loneliness and social isolation on older adults, followed by successful assessments and interventions to integrate into care settings. The discussion also focuses on intervention strategies at the community and individual levels, including a non-pharmacological evidence-based intervention, Circle of Friends, shown to decrease loneliness, social isolation, and associated physical and mental health challenges.
Participants in this webinar will be able to:
Recognize risks and predictors of age-related loneliness and social isolation.
Integrate assessment strategies for loneliness and social isolation into practice.
Apply intervention strategies to minimize the impact of loneliness and social isolation.
Identify criteria for non-pharmacologic interventions to address loneliness and social isolation.
Presenters: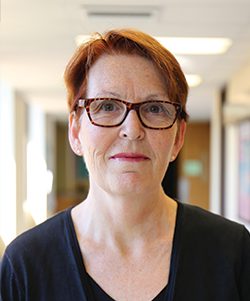 Marla Berg-Weger, Ph.D., LCSW, is professor emeritus at Saint Louis University School of Social Work, executive director of the Gateway Geriatric Education Center, and fellow in the Gerontological Society of America. She also is project director of the Geriatric Workforce Enhancement Program, with grants funded by the Health Resources and Services Administration in the School of Medicine. Her scholarly work includes aging, family caregiving and social work practice. Her recent research focuses on family caregiving, cognitive stimulation therapy, driving, and loneliness and social isolation. She has written four books and more than 100 book chapters and journal articles. She is Past President of the Association for Gerontology Education in Social Work and the National Association for Geriatric Education.