Start time
10:00 AM Pacific
End time
11:00 AM Pacific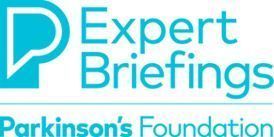 ​
​
​
Part of the Parkinson's Foundation Expert Briefings Web Seminar Series
Symptom Management: Is it PD, Medication or Aging?
Includes Complimentary CEs
Non-motor symptoms of Parkinson's disease can be as disabling as the problems one may experience with their movement. While some non-motor symptoms are commonly related to PD, others do not always have a clear connection. In this collaborative presentation, the ambiguous topics of fatigue, neuropathy, and gastrointestinal issues and how they may relate to medications, Parkinson's disease, and/or aging will be discussed. Evidenced-based treatments for these non-motor symptoms are addressed as well.
Participants of this webinar will be able to:
Recognize potential causes of fatigue and neuropathy common to individuals with and without Parkinson's disease.
Identify common gastrointestinal complaints as they relate to aging, Parkinson's disease, and medications.
Discuss evidence-based treatment for a patient complaining of fatigue, neuropathy, and/or gastrointestinal complaints.
Presenters:
| | |
| --- | --- |
| | Ellen Walter is an Acute Care Nurse Practitioner at the Cleveland Clinic in the Center for Neurological Restoration, Movement Disorders section. Her position at the Cleveland Clinic, in addition to caring for those who have had DBS, involves a comprehensive approach caring for individuals with Parkinson's disease and other movement disorders as well as dementia related to these. She has a special interest in community outreach, care partners of those with PD, and helping individuals accept and live well with their Parkinson's Disease |
| | Steven Swank graduated from Butler University in 2013 with a doctorate of pharmacy and completed pharmacy residencies at Indiana University Health and University of Cincinnati / Five Rivers Health Centers. He worked for the Department of Defense as a clinical pharmacist in a primary care clinic before joining the Parkinson's Disease and Movement Disorder Center in 2019. As a member of the interdisciplinary team, he provides outpatient care to patients with Parkinson's disease. Steven is board certified in ambulatory care pharmacy. |