10:00 AM Pacific
11:00 AM Pacific
Webinars are free and open to the public. You do not need to be an ASA member to attend.
Includes one complimentary Continuing Education (CE) credit. CE Application Guide
To request speech-to-text captioning during this event, please contact us.
Part of the Empowering Professionals in Aging series. Presented by Home Instead, an Honor Company.
While the most common form of dementia among all age groups is Alzheimer's disease, Frontotemporal Degeneration (FTD) is most common in those diagnosed before age 60 and can occur as early as age 21 and as late as age 80. FTD differs from other types of dementia in that memory loss is not a hallmark symptom. A group of related, heterogeneous disorders, initial symptoms bring progressive changes to personality, behavior, decision-making, communication or movement. The Association for Frontotemporal Degeneration will present signs and symptoms of FTD, emphasize the importance of early diagnosis and person-centered care, and highlight research opportunities as well as support resources for those living with FTD and their care partners.
Participants in this webinar will be able to:
Learn how Frontotemporal Degeneration (FTD) differs from other types of dementia
Identify the common signs and symptoms of FTD
Learn strategies for coping with common FTD symptoms
Learn how experimental therapies for FTD are being tested in clinical trials and the role genetic counseling and testing play in identifying eligible participants.
Understand tips for caregivers who support an individual living with FTD
Discover helpful resources provided by the Association for Frontotemporal Degeneration
Presenters: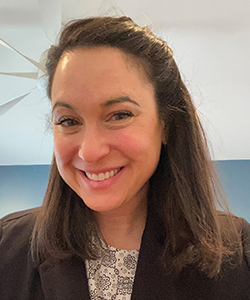 Shana Dodge, PhD, MA, is director of Research Engagement at AFTD. In this role, she works to build an activated, empowered community of people impacted by FTD who can make informed decisions about participating in research and whose values and priorities inform research and regulatory decisions. Dodge is a licensed clinical psychologist.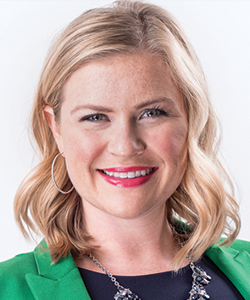 Lakelyn Eichenberger, PhD, is a gerontologist and caregiver advocate at Home Instead. She educates professionals in aging, families and communities on the unique challenges that older adults face and the resources available to help them thrive. Hogan has worked in the private and public sectors of senior care services and has spoken at national and international conferences on caregiving and aging, plus serves as a resource to the media. She is a board member of the National Alliance for Caregiving, board chair for the Dreamweaver Foundation and vice chair of the Alzheimer's Association's Dementia Care Provider Roundtable.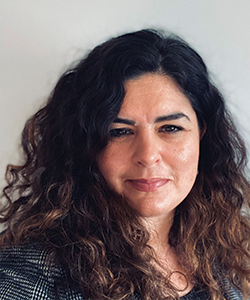 Esther Kane, MSN, RN-CDP, is director of Support & Education at AFTD. She brings to the position clinical, educational, managerial and marketing skills, along with a passion for quality care for those who are living with neurological conditions. Her work reflects a strong commitment to the importance of education and training throughout the spectrum of diagnosis and delivery of quality care.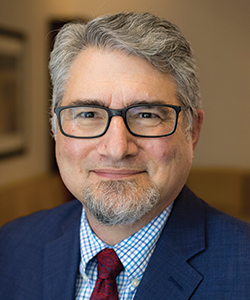 Will Reiter, MA, is education program manager at AFTD, where he works to strengthen relationships with clinicians and healthcare providers and creates new resources and education programs to increase early diagnosis and improve access to quality care. He has worked in the dementia field for more than 30 years, most recently serving as the health systems director for the Alzheimer's Association, Delaware, New Jersey, and Pennsylvania region.