10:00 AM Pacific
11:00 AM Pacific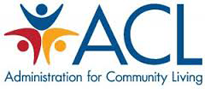 Part of the National Alzheimer's and Dementia Resource Center webinar series funded by the Administration for Community Living
This webinar will discuss various forms of dementia that are found in the Intellectual and Developmental Disability (IDD) field, the frequency of its occurrence and the importance of early detection. Also discussed will be the often-overlooked early signs, and techniques to incorporate the early dementia-screening tool into a routine healthcare regimen.
Participants in this web seminar will be able to:
Identify three different forms of dementia;
List two commonly found signs of dementia in the IDD population; and,
Identify two ways to incorporate early screening for dementia into the routine healthcare assessment process.
Presenters:

Kathleen M. Bishop, Ph.D., has more than 40 years of experience in the developmental disabilities field and more than 20 as a gerontologist with a specialty in aging with developmental disabilities. Dr. Bishop works as a consultant for many organizations in the aging and IDD networks to assist with program and support planning, as well as teaches online courses at Utica College on aging with disabilities.
Sandra Fournier is a master's level nurse certified in developmental disability nursing and as a brain injury specialist. She has more than 20 years of experience with the IDD population in a variety of roles, including nursing and administration, and, in addition to being the project director of the ACL grant for Specialized Supportive services at Seven Hills, RI, she is the long-term services and support oversight manager at Neighborhood Health Plan of Rhode Island.