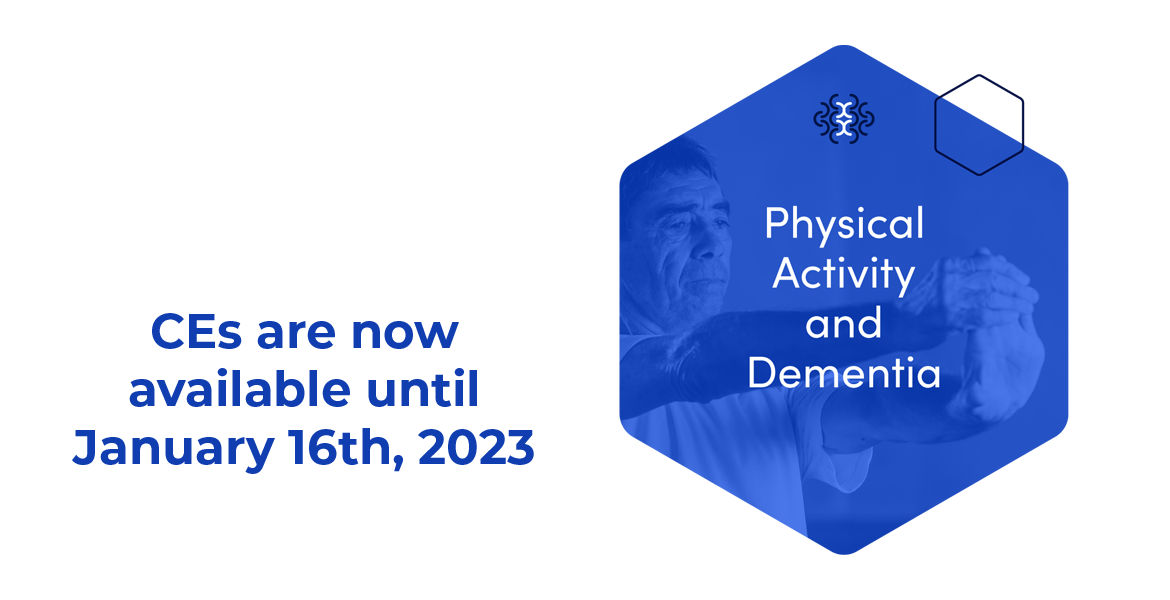 10:00 AM Pacific
11:00 AM Pacific
Webinars are free and open to the public. You do not need to be an ASA member to attend.
Includes one complimentary Continuing Education (CE) credit.
To request speech-to-text captioning during this event, please contact us.
Physical inactivity is one of the known modifiable risk factors for dementia. People who are physically active are less likely to experience a decline in their mental function and have a lowered risk of developing dementia. This webinar will provide actionable guidance and tools to help providers effectively address this opportunity with patients and families.
Participants in this webinar will be able to:
List six or more modifiable risk factors for dementia.
Summarize the link between physical activity and dementia.
Identify effective interventions and strategies to address physical activity, with a special focus on adults ages 45 and older.
Identify special considerations for high-risk populations.
Presenters:
Justin Barclay, DBA, CAP, is vice president, Analytics, Consumer Research & Data Strategy, at Tivity Health, where he leads the company's advanced analytics and consumer research efforts. Barclay has worked to establish and grow Tivity Health's voice of the customer strategy, enabling product enhancement and new product design based on the unique context of today's older adults and has culminated in more than 70 in-depth studies to date.
Elizabeth Joy, MD, MPH, FACSM, FAMSSM, is the senior medical director for Wellness and Nutrition at Intermountain Healthcare in Salt Lake City. Dr. Joy practices Family Medicine and Sports Medicine at the Salt Lake LiVe Well Center. She is an adjunct faculty member at the University of Utah School of Medicine in the Department of Family and Preventive Medicine, and in the College of Health Department of Nutrition & Integrative Physiology. She is also past president of the American College of Sports Medicine (ACSM), and the Female Athlete Triad Coalition. She Chairs the Exercise Is Medicine Governance Committee for the ACSM, and serves on the Board of Directors for the National Physical Activity Plan Alliance.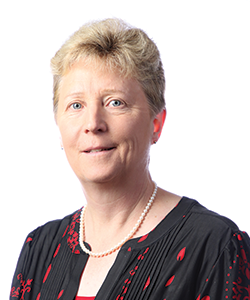 Laurie Whitsel, PhD, FAHA, is vice president of Policy Research and Translation at the American Heart Association (AHA), helping to translate science into policy at a national level in the areas of cardiovascular disease, stroke prevention and health promotion. Dr. Whitsel is senior advisor to the Physical Activity Alliance, the nation's broadest coalition dedicated to promoting physical activity for health. She serves on the board of directors for the American Council on Exercise, and is a fellow and member of AHA's National Scientific Council on Lifestyle and Cardiometabolic Health.